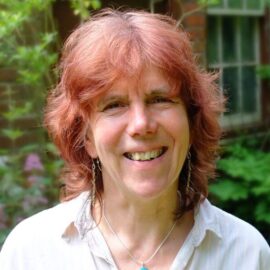 Chris Wade

Strada Music,
2, Mere Cottages, North Dalton,
Driffield,
E Yorkshire, YO25 9UX

T: 07801 124264
T: 01377 780480
Chris is based near Driffield

CHRIS WADE
BOOKING AGENT & PARTNER
Chris Wade set up the Adastra agency in 1987 which became one of the leading agencies of its kind both nationally and internationally.
In addition she was the founder of the Beverley Folk Festival in 1983 and continued as its General Manager and Artistic Programmer until 2015. She now programmes music and comedy at the East Riding Theatre in Beverley and the music for the Staithes Festival of Arts and Heritage.
These activities, as well as her being an amateur musician, give her a wealth of all round experience in the field & are very useful in her work as an agent.
ARTISTS REPRESENTED BY Chris Wade