Te Vaka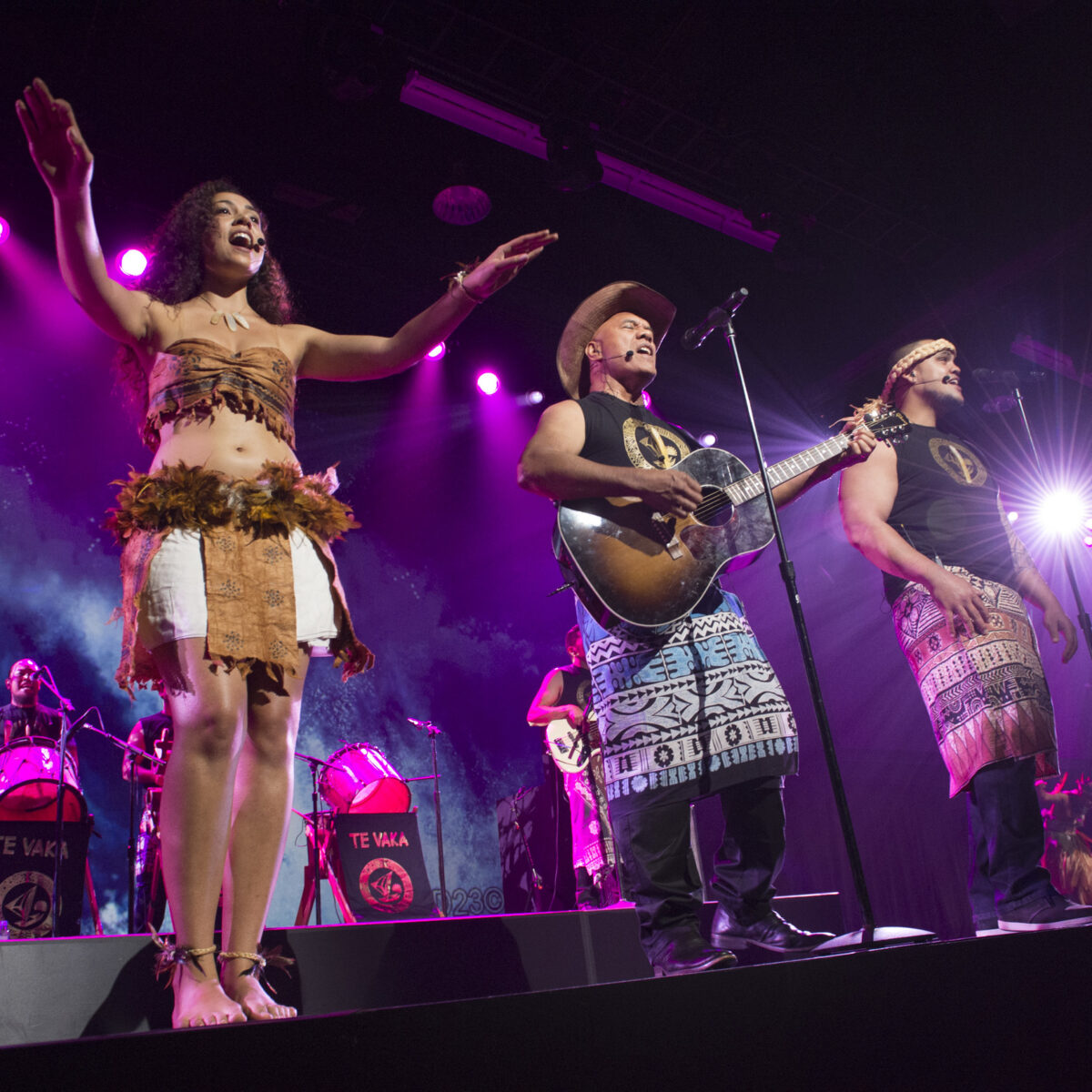 TOURING DATES:  AVAILABLE FOR SELECTED DATES IN AUTUMN 2024 – 2025
Te Vaka is a group of musicians and dancers from the South Pacific brought together under the inspired leadership of Opetaia Foa'i.
Te Vaka has toured the world extensively over the last 20 years, and have represented New Zealand and the South Pacific at many important world events with performances for the America's cup events in Auckland, the Commonwealth games in Melbourne, the Rugby World Cup in Paris and the Olympic Games in Beijing.
Opetaia Foa'i is the songwriter/ lead vocalist of the group. The inspiration for his music comes from his multi-cultural upbringing – half Tokelauan, half Tuvaluan, born in Samoa and bought up in a Tokelauan community in New Zealand. Opetaia's musical background spans both the traditional and the diverse influences of contemporary metropolitan culture. Described as "one of New Zealand's finest songwriters" and " a true son of the Pacific", he won the Senior Pacific Artist award in 2005 for his contribution to the Pacific Arts.
Te Vaka has performed in 40 countries. The first released in 1997 through ARC Music, a UK/European based record company, gained immediate worldwide success and recognition for the group and was distributed to over 80 countries. Since then their albums have won numerous awards.
At the end of 2013, Opetaia Foai was contracted to Walt Disney Pictures to write songs and music for the Disney musical feature film "Moana" which has become a major hit and firm favourite.  Their 8th album "Amataga", released in September 2015 just before embarking on a third US tour, was named in the "Best Albums" of 2015 European World Music Chart and the Transglobal Chart and won "Best Pacific Album" and "Best Pacific song" in the 2016 Pacific and NZ music awards. The "Moana" CD then  won the prestigious 'Top Soundtrack' in the American Music Awards,  and Opetaia has now been nominated for a Grammy for the songs of "Moana".   Opetaia and Te Vaka have some very exciting times ahead.
TOUR DATES