House Of The Black Gardenia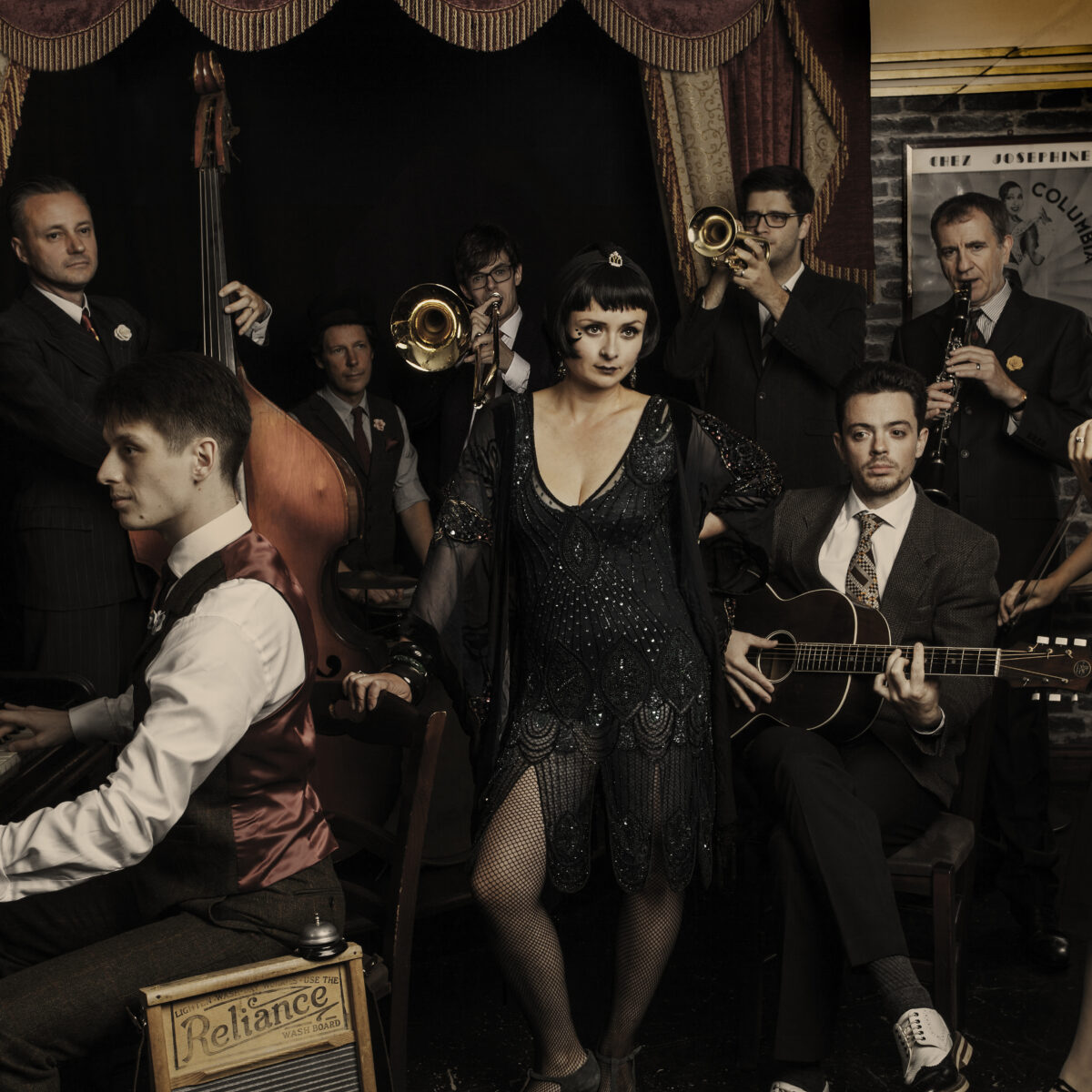 "With a fine knack for filling the city's dancefloors with super-retro roots music, the group party like it's 1929" – Narc Magazine
Born of the desire to get their city's dancefloors swinging to the lesser-known roots music of the 1920s and '30s, House of the Black Gardenia brings together the new generation of Newcastle's jazz and swing scene for a raucous revival of old-fashioned good times. Expect stride piano, ragtime banjo, Sousa bumps, blistering New Orleans-style horns and infectious swing rhythms more potent than a bathtub full of gin.
Formed in 2014, HOTBG are nine musicians steeped in jazz roots, big band swing and rhythm and blues, many of whom are familiar faces on the vibrant Newcastle jazz scene. The album was recorded in deepest Northumberland, with mixing and arrangements by the band.
While the music is deeply rooted in the dancefloor styles of a century ago, lyrically the band tackle such thorny contemporary topics as President Trump (Big Big Man), unsolicited d**k pics (Picture Message Blues) and how to build a kid's confidence in a selfie-obsessed era (One In A Million).
"a hotter than hades lowdown and dirty jazz band! The joint was jumping!" – Patti Durham, Whitley Bay Jazz Festival
SIMILAR ARTISTS TO House Of The Black Gardenia