New York Brass Band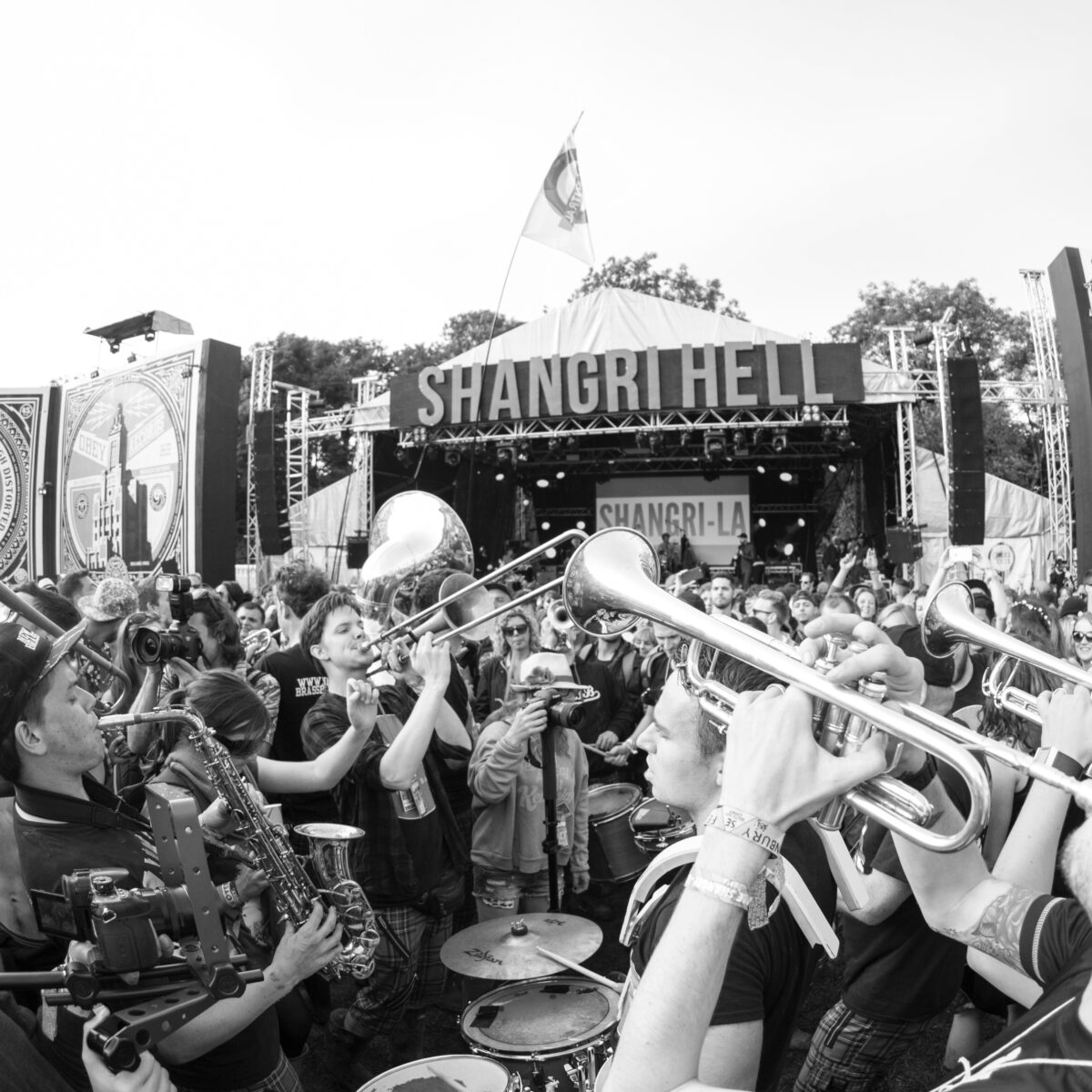 "… a must see genre-splitting band"  The Guardian
New York Brass Band is a powerhouse 7/8-piece line-up of percussion, sax, trumpets, trombones, guitar and sousaphone. The band take its inspiration from contemporary New Orleans musicians, but have a repertoire that ranges from a full on set of party covers to sets of male and female vocals, to thrilling Jazz and New Orleans sets. This is a repertoire that's evolved and been refined over a decade of gigs giving us music for any occasion.
The band was formed in November 2010, and quickly established itself as a dynamic, flexible band who can perform outside acoustically at a drinks reception or street event, or amplified on a festival stage or club. No gimmicks, no backing tracks, no auto tune, this is music that gets people dancing and a band who make the audience feel part of the show!
They annually play at three of the biggest parties on the planet; Glastonbury, the Notting Hill Carnival in London, and in February at Carnival in Rio de Janeiro.
They've played at festivals and events all over the world including Georgia, Malta, Italy, Switzerland, Luxembourg, Spain, China, Kuwait, Holland, Belgium and Brazil and other events include Bestival on the Isle of Wight, Durham Brass Festival, Cork Jazz Festival, Le Tour de France, Monaco Grand Prix all 7 summer cricket test matches and celebrity parties and weddings for Danny Jones of McFly, comedian Alex Brooker, Liam Gallagher, Joe Jordan,  and Jamie Oliver.
"…forget Springsteen, you're my new favourite band"  Danny Jones, McFly