Wilswood Buoys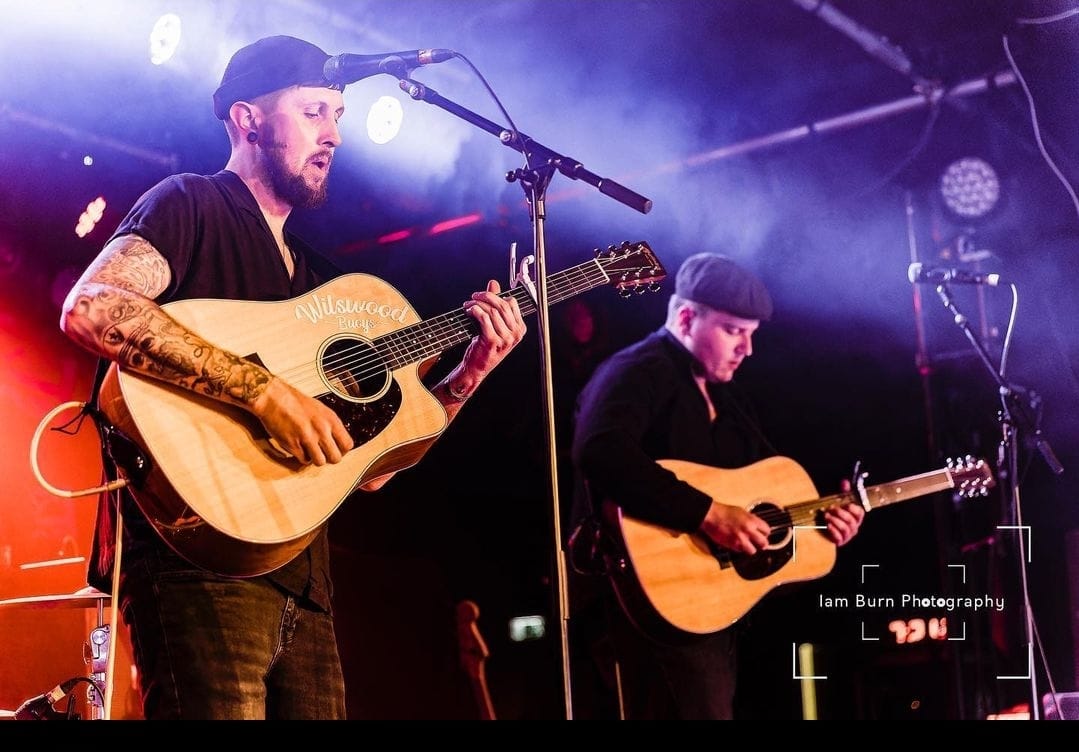 "These guys are not (yet) signed, but they should be, and are definitely ones to watch" – Rock News
From Mersea Island in Essex this young, new, and exciting duo, Wilswood Buoys, are currently cutting their name into the UK underground scene.
Mixing trad folk, with modern alternative acoustic pop, the band have a sound that's raw, fresh, familiar, and accessible.
Josh and Joe are, like a lot of bands, a couple of mates who from simply getting together for a jam saw things quickly escalate into writing music and playing local gigs. Both had a completely different upbringing in terms of musical styles leading them down a path of intertwined genres worked into one, with a thread of catchy riffs, natural chemistry, and big, bold choruses.
2023 saw them complete their first UK tour with Frank Turner, followed by a support for The Levellers on their acoustic tour. Additionally, they played many festivals including Boomtown Fair and Northern Kin Festival.
Frank Turner also produced their acclaimed debut album 'A New Beginning' which was released in January 2023, an album crammed full of  barnstorming sing-a-longs ready to unleash on audiences across the UK and beyond!
"… melodic, foot-stamping folk" – Americana UK
SIMILAR ARTISTS TO Wilswood Buoys