Caleb Klauder & Reeb Willms Country Band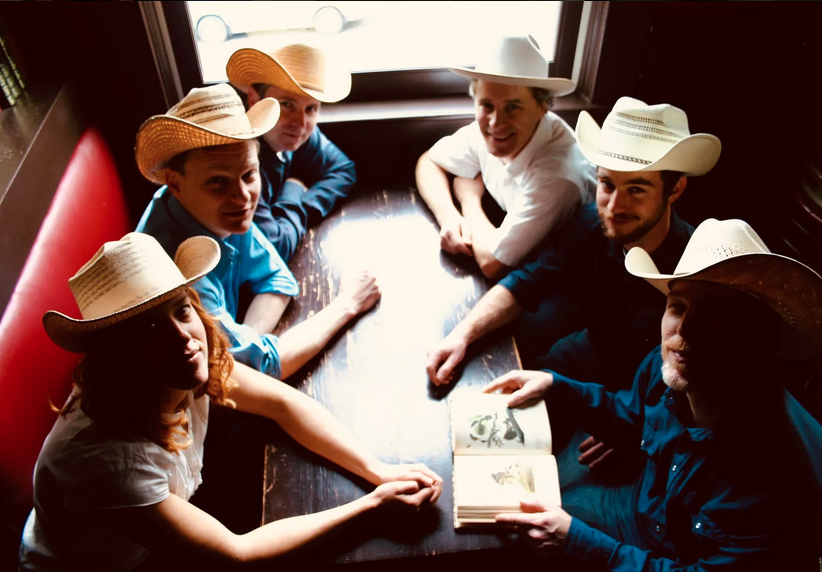 Dust off your boots and gather around for some true and original modern honky tonk music. An all-star cast of master musicians backs these two soul singers of country music, Caleb Klauder and Reeb Willms. These two are known to roots music fans across the globe for their soulful harmonies, driving dance tunes, classic original songs, and commitment to the raw truth of rural American music. Both originally from Washington State, they made a home in Portland, Oregon, where they are foundational to the exceptional old-time and country music scene with the Caleb Klauder Reeb Willms Country Band and their membership in the Foghorn Stringband, of which Caleb was a founding member. Charismatic performers, they bring their unique set of talents to the stage with an eye towards good times and an ear towards the deepest songs and tunes.
Their repertoire is made up of original songs and tunes as well as gems from American roots repertoires, and the music they make is Americana in the truest sense of the word. Music is clearly in their blood.
The blend of true harmonies, the sharply-written country songs, and the un-showy authenticity strike a rich vein that makes them seem like they are born and raised in Music City.  But Portland Oregon, is their home. They quietly pursue a musical vision without much of a care for what's expected or in vogue at the time. There's a lot to admire in this singular perseverance and honesty.
SIMILAR ARTISTS TO Caleb Klauder & Reeb Willms Country Band
TOUR INFORMATION
August/September 2023
GENRE
Americana, Bluegrass, Country, Folk, Roots
LINE-UP
Band
ARTIST WEBSITE
calebklauder.com/
AGENT CONTACT
Rob Heron