The Tenmours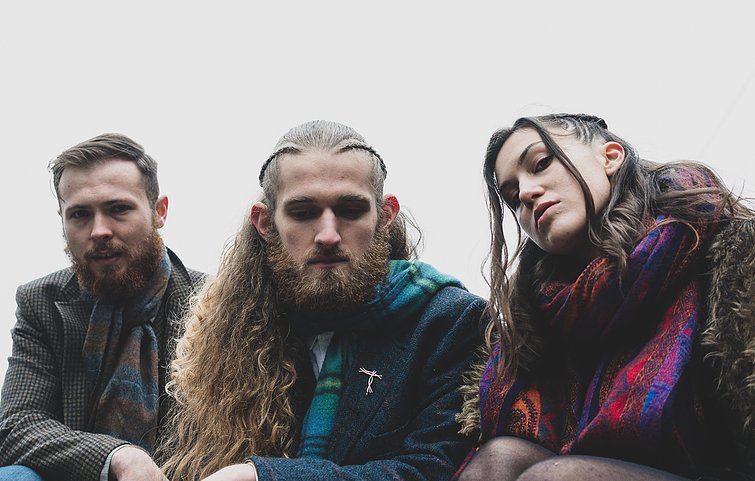 TOURING DATES: 
Available for festival bookings.
"The Tenmours are easily one of the best bands I've EVER seen live" – Simon Johnson (Iglu Music)
The Tenmours are a British alternative band who present a powerful listening adventure that combines their love of authentic acoustic tones with folk, rock and world music, a fusion best experienced at their raging live shows.
Formed in 2013, the unique three piece quickly began to make a name for themselves on the live music circuit, as well as appearing on a number of BBC Introducing shows across the country. This culminated in the release of their debut EP with Lake District label Watermark-Music titled 'A Poet's Heart'.
2017 proved a momentous year for the band, boasting performances at numerous festivals and concerts with the likes of Jon Gomm, Shelagh McDonald, Colm Mac Con lomaire, and Maddy Prior, topped off with several of their own showcase concerts such as their sold-out show at Leeds Conservatoire.
By 2018 they had successfully crowdfunded and released their second EP 'Maze' which was followed by a summer of gigs, concerts & festivals; notably performing on the main stage of Music on The Marr Festival.
Following the release of their emotional music video 'Maze' and a spring tour in 2019, the band were invited to perform on the  Leeds Festival Alternative Stage accompanied by the Extinction Rebellion Orchestra, a seismic performance captured in their second music video release 'Lady of Gold'.
"MAZE is a veritable tour-de-force! The Tenmours have delivered once again with another deluxe listening experience" –  Shelagh McDonnald.
"It's so rock!" – Jon Gomm
Alex Johnston-Seymour – singer,  Aninka Rosa – violin,  Adam Hopkins – drummer.
GENRE
Rock, Singer / Songwriter
LINE-UP
Band
AGENT CONTACT
Mark Kelly