Celtic Fiddle Festival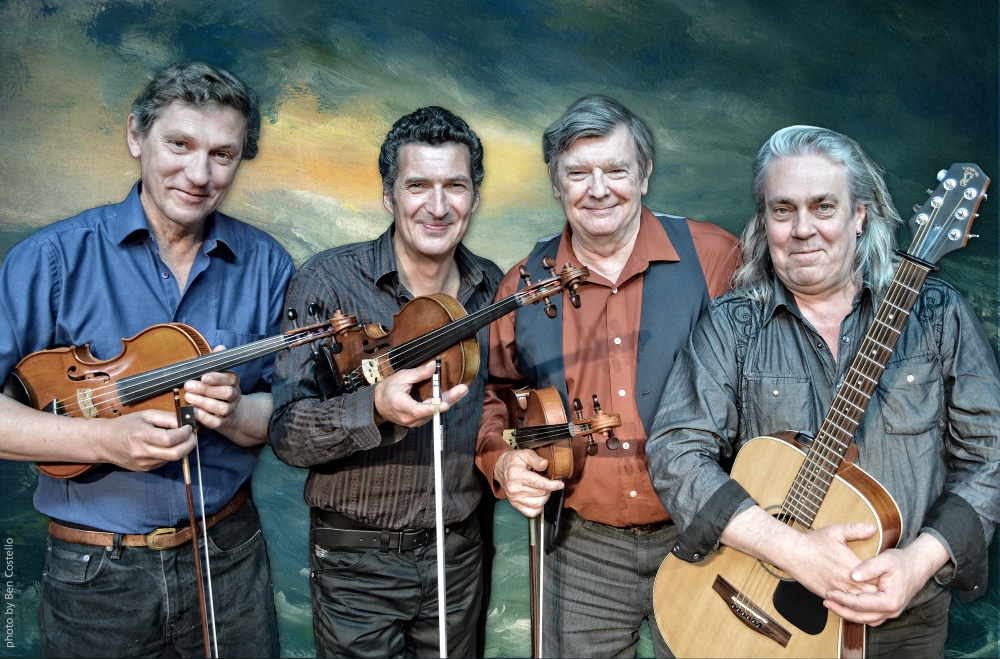 Available for 2023 festivals 
"Three sensational fiddlers from three distinct Celtic traditions.  Exhilarating fun!" Boston Herald
Called "three of the finest folk violinists anywhere" by The Washington Post, Celtic Fiddle Festival celebrates the violin in all its globe-trotting variations. Fiddlers Kevin Burke (Ireland), Christian Lemaître (Brittany, France) and Capercaillie's own Charlie McKerron (Scotland) showcase a fascinating juxtaposition of international and individual styles.
Sold-out tours and standing ovations give testimony to the electricity and excitement generated by the group. Along with acclaimed guitarist Nicolas Quemener from Brittany, the quartet combines their talents, musical traditions, and spontaneous humour for an evening of dazzling energy and subtle grace. These traditional masters showcase their regional repertoires and together conjure an experience of breathtaking performances.
Kevin Burke is a world-renowned Irish fiddler whose formidable career includes the seminal Irish groups The Bothy Band and Patrick Street. Playing the fluid, highly-ornamented style of County Sligo, Kevin is a recipient of the NEA's National Heritage Award.  Christian Lemaître honed his remarkable skills playing the hypnotic Breton melodies at festou-noz (night dances) throughout Brittany, the Celtic region of France. He is a founding member of the group Kornog.  Charlie McKerron, the newest member, is one of Scotland's finest fiddle players, having touring the world with Capercaillie amongst his many other projects.
In concert each artist plays a solo set, showcasing their individual musical styles and traditions, followed by a collaborative set featuring all three fiddlers. Together, they play with such relentless precision and fire that the tunes transcend all cultural and geographical barriers, leaving the audience with a memorable musical experience.
 "Three of the finest folk violinists anywhere. A mastery of regional fiddle styles with alternately soulful, dazzling and nuanced performances." The Washington Post
Kevin Burke is also available for SOLO bookings – please contact us to discuss.
SIMILAR ARTISTS TO Celtic Fiddle Festival
TOUR INFORMATION
Available for 2023 festivals 
GENRE
Folk, Traditional
LINE-UP
Band
AGENT CONTACT
James Nicholls