John Cooper Clarke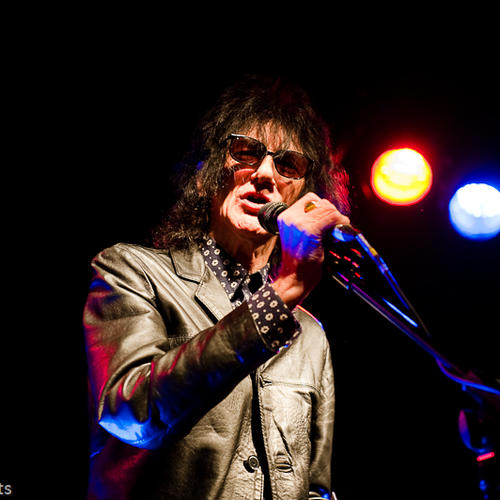 Dr John Cooper Clarke
POET; TV AND RADIO PRESENTER; CULTURAL COMMENTATOR;
"One of Britain's outstanding poets"
– Sir Paul McCartney
"Fantastically entertaining. As a writer of comic prose Clarke is the match of anyone alive, and his turns of phrase are as sharp as his suits" – The Times
"An immensely entertaining memoir that fizzes with wit…It's impossible not to hear him read every word aloud in your head with that unforgettable Manc drawl" – NME
"Riveting" -The Observer
John Cooper Clarke shot to prominence in the 1970s as the original 'people's poet'.
His unique poetry and delivery style was recorded and put to music by legendary producer
Martin Hannett and a band of Mancunian stars, including Buzzcocks Peter Shelley and The
Durutti Column's Vini Reilly, masquerading as The Invisible Girls.
JCC's early live shows were renowned occasions. He headlined gigs with support from many
soon to be superstars, including Joy Division, New Order and Duran Duran. He himself featured as special guest on many shows by the Sex Pistols, Buzzcocks and The Clash, as well as carving his own unique niche as a stand-up poet.
Seminal tracks such as Beasley St and Evidently Chickentown featured on the hit album Snap
Crackle and Bop, one of 4 big selling original album releases in the late 70s and early 80s.They established John as one of the most prolific artists of the Punk years. The albums were big sellers worldwide and firmly placed John as a major talent. In 2015 Sony honoured JCC with a Book set, Anthologia, a CD and DVD collection of his entire live and recorded history, with tributes from amongst others Sir Paul McCartney and Kate Moss.
"I say to people, have you heard of John Cooper Clarke and if they say, yes, yeah he's an absolute genius and you just go, 'oh – ok, you've saved me a lot of time" Steve Coogan