An Invite to Join the Strada Music Family
An Invite to Join the Strada Music Family
STRADA MUSIC INTERNATIONAL is looking to engage an experienced Freelance Agent to join its busy team. Are you that person?
Agents all work remotely with weekly Zoom meetings to share ideas, advice and help. Full team social meet ups take place at intervals for everyone to get a chance to have face to face contact.
It is a highly motivated team with opportunities to advance to become senior agents with greater responsibilities.
Starting date – position available immediately.
Please supply a CV, with your reasons for wanting to join the Strada family, and how you feel you will fit in to the team.
For more details and terms contact Chris Wade – chris.wade@stradamusic.com
STRADA MUSIC INTERNATIONAL
Who we are

Strada Music International was established when the highly regarded Adastra agency merged with Regent Music in 2016.  Since then it has grown to be one of the most highly respected Independent agencies of its kind in the UK, representing artists as diverse as Folk, Blues, Jazz, Americana, Roots, Contemporary and Dance. The agency works throughout the UK and overseas.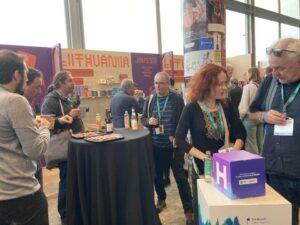 Our team
Our team of Freelance agents has a vast experience in working with all genres and levels of artist – from emerging talents to legendary acts that have proved their status over many decades.
Our team comprises those with many years of experience as agents; promoters; festival organisers and artists – so we see and understand all sides to the industry
Each agent is able to fit their time around other commitments – so there is no pressure to work any set number of hours, but enough to ensure they are able to represent the artists they work with adequately.
As well as agents our back up team consists of 2 Administrative staff who are there to support the agents in any way they require, including chasing invoice payments, arranging COS 's for overseas artists, and dealing with Foreign Tax issues.  Our Marketing staff member is responsible for our Social Media campaigns and for compiling and sending out our regular Newsletters.
What we do for our agents
As an agency we pride ourselves in looking after the agents that work for us, to ensure their well-being and that they feel a part of the Strada family. Help and training is given at every stage where needed.
All of us in our team share information and contacts and help each other out whenever needed.  This is particularly the case when new agents join us and are learning to integrate into our system.
Our Administrative team take the burden off the agents by dealing with tasks that are not directly involved in getting the bookings, thus enabling the agents to focus their attention on securing contracts.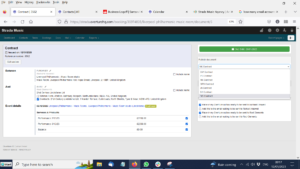 Agents have full access to our Database where information is shared between the team.  Each agent and their artists are represented on the Strada website and in the regular Newsletters sent out. They are given a Strada email address and access to our messaging system for internal communications.
Freelance Agents have control over their working schedule and are encouraged to bring their own artists into the Agency roster where they will benefit from being in a larger team with excellent back up facilities.  The agency may sometimes offer agents artists from the Strada roster to work with.
As a family we do not compete with each other and what benefits the agency as a whole is good for each individual.
Our network of promoters and venues
Our reputation as an agency has grown over the years as being – honest, trustworthy; delivering good service; and representing quality artists.  This has enabled us to grow over the years a vast network of promoters, venues and festivals as well as other agencies around the Globe that we work and collaborate with.
We strongly believe that only by working together so that both Artists and Promoters get a fair deal that benefits all parties, will the industry survive and thrive.
Why artists come to us
We have respect in the Industry so that artists know they will be treated and looked after well by our team.  Our agents are encouraged to build up and maintain good relationships with the artists they represent ensuring that both parties get the best possible outcomes.
STRADA MUSIC INTERNATIONAL Getting the Show on the Road