Michael Chapman RIP. 1941 – 2021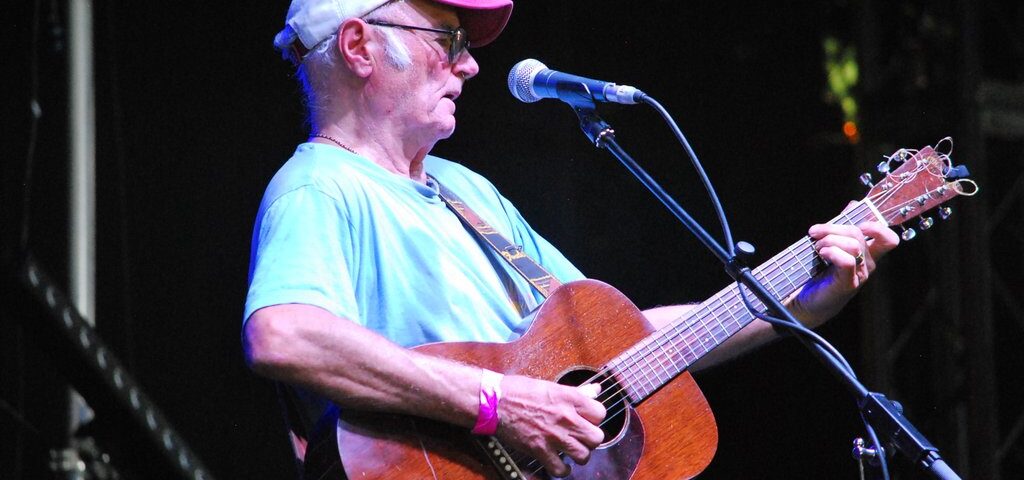 We have received the very sad news that Michael Chapman passed away at home in Northumberland from natural causes on 10th September at the age of 80.
Michael was a mainstay of our STRADA Music roster, having toured relentlessly for over 50 years from his first public appearance on the Cornish Folk Club circuit in 1966, and until Corona Virus interrupted everything, he showed no intention of slowing down.
In fact Michael was planning a few gigs this autumn and was aiming to get back on the road in 2022. In addition he was writing and recording material for a new double album to add to the 50 plus recordings he released in his lifetime.
We would like to thank all the promoters and organisers who have supported Michael throughout his long career on the road, as well as the loyal audiences that always turned out to see him play.
Michael was variously described as a mesmerising, innovative guitarist, a brilliant songwriter writer and an example of How to make a guitar sound like an entire orchestra.[Bob Harris]. He's also credited with having accidentally invented Americana way back in the 1970's, and has been cited by a wide list of A-List musical celebrities, including Elton John, Sonic Youth's Thurston Moore, Show of Hands, Lucinda Williams, Meg Baird, Hiss Golden Messenger, Bridget St John, Steve Gunn and William Tyler to name but a few.
Tributes have been flooding in on his website and social media pages and they are all very much appreciated by his widow Andru Chapman.
You can read his obituary on The Guardian Website here
Michael was always generous but accurate with his criticism. He could tell immediately if someone had a special talent and would often take them under his wing and work with them to help raise their profile. Many younger artists owe a great deal to Michael Chapman.
Michael will be missed by us all at Strada Music.
RIP Michael Chapman. 24 January 1941 – 10 September 2021