The Milk Men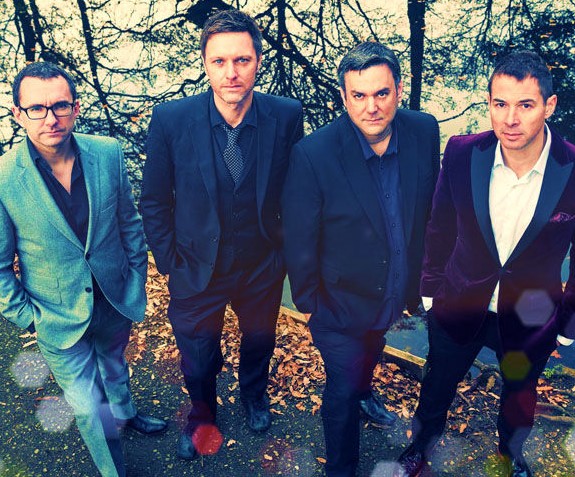 The Milk Men is a band that presents the cream of British R'n'B talent and pedigree.
Bringing together members of the legendary Pirates, and British Blues Award-nominated The Mustangs, The Milk Men have been tearing up venues and festivals all over the UK with their dynamic, white hot versions of classic blues tunes, alongside unforgettable foot-stomping originals.
With former Pirate Mike Roberts on drums, Lloyd Green (son of r'n'b legend Mick Green) on bass guitar, husky blues singer Jamie Smy on vocals, the band is rounded off on guitar by Adam Norsworthy, singer and guitarist in the Mustangs.
The Milk Men's sound has been called 'ZZ/DC Feelgood" by some critics, who have lavished praise on the band's dynamic live show and original songs. But the band draws its influences from all corners of the blues world, from early Rod Stewart , through classic Rolling Stones and Steely Dan, to the heavier blues leanings of ZZ Top and AC/DC.
In 2016 the band released its critically-acclaimed debut album FULL PHAT. Their brilliant second album GOLD TOP was released in March 2018 and reached Number 2 on the iTunes Blues Chart and the Amazon Blues Chart Top 10. Some reviews hailed it as "the best British blues rock album in years."
In Spring 2020 the band released the hotly-anticipated DELIVERANCE, which reached 32 on the Amazon national Top 40 albums, 9 on their national rock album chart. The video for the album's first single, Little Miss Attention, has now had more than 250,000 views. DELIVERANCE received rave reviews and has cemented the band's reputation as the keepers of the classic British blues rock flame.
All three albums showcase the band's songwriting talent for great riffs, catchy choruses and cheeky lyrics. Smy's husky blues voice and Norsworthy's bluesy melodic guitar lines build on the lithe, tight and punchy rhythm playing of Roberts and Green.
The Milk Men are available for gigs and festivals.
SIMILAR ARTISTS TO The Milk Men