SautiKano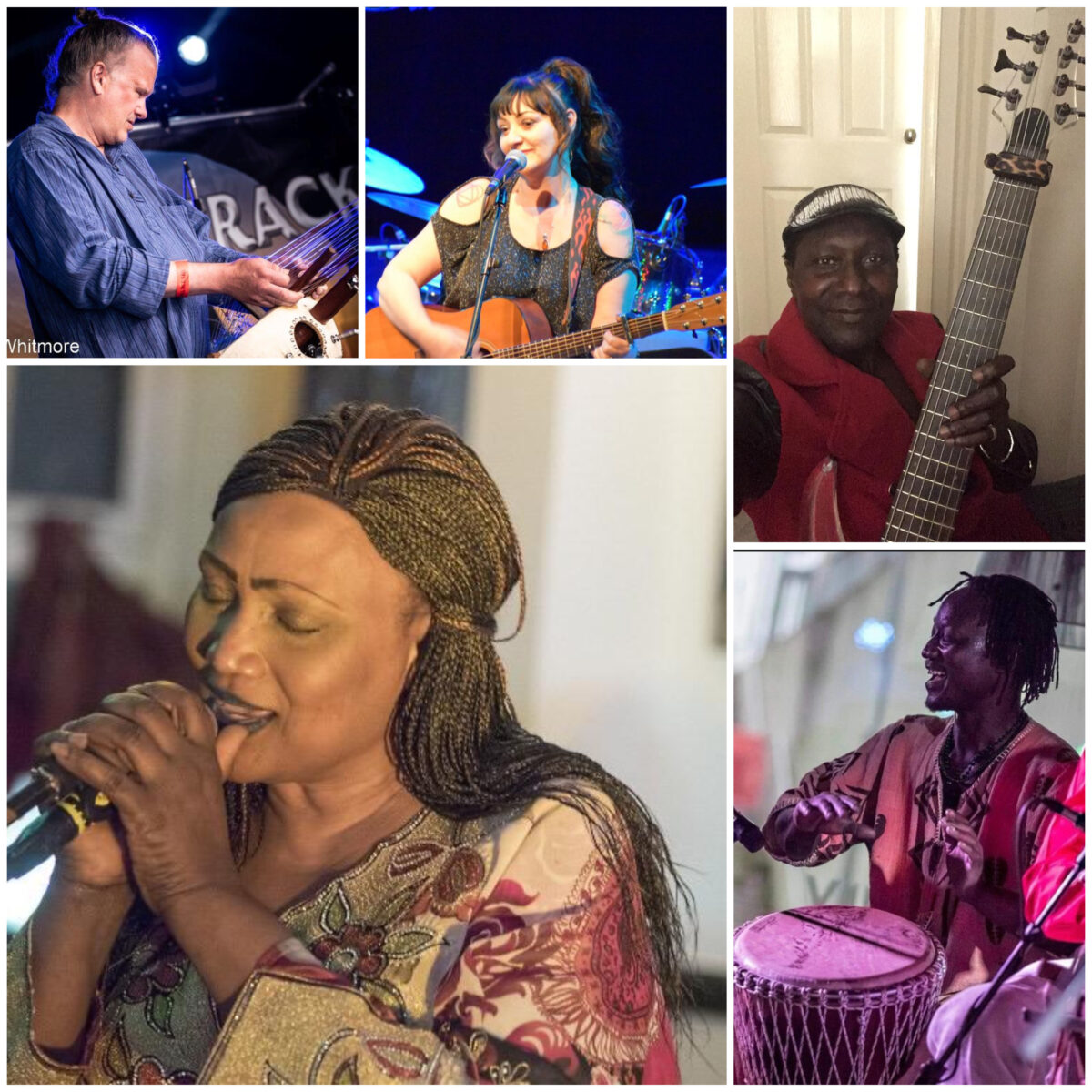 Available: 27th April – 7th May 2023 & Summer Festivals
A musical fusion collective with a core of experienced performers from across the world including: Amie Cherry – Lead Vocals (The Gambia); Liz Lenten BEM – Guitar and Harmonies (UK); Njega Sohna – African Drums (The Gambia); Momodou Darboe – Bass (The Gambia) and John Berry – Kora and guitar (UK).
Amie Cherry – An acclaimed musician, actor and Radio & TV presenter. She has been singing since she was 6 years old, and was the first female rapper in The Gambia
Liz Lenten (BEM) – Americana singer songwriter. Liz records in Nashville and with her band Auburn, has toured extensively throughout UK and Europe.
Njega Sohna – Percussion player leading Gambia Afro Beat and Afro Manding. Njega has played with everyone from Robert Plant to Mosi Conde.
Momodou Darboe – Extensive performance experience with bands in Africa including Roots Kunta Kinte band, African fusion band Xam Xam and Afro Manding in UK
John Berry – Kora and guitar player with jazz funk band fusion Kambasemba, John also plays with other world music lumineries including Persian singer songwriter Mina Minnai, The Ava Band and World Jam .
'….Their sound is original and energetic, mesmerising and hypnotic – bursting with traditional West and East African sounds with folky guitar and jazzy double bass, playing a key role in the overall uplifting vibe…..'  Scarlet Records LTD
SIMILAR ARTISTS TO SautiKano