Rab Noakes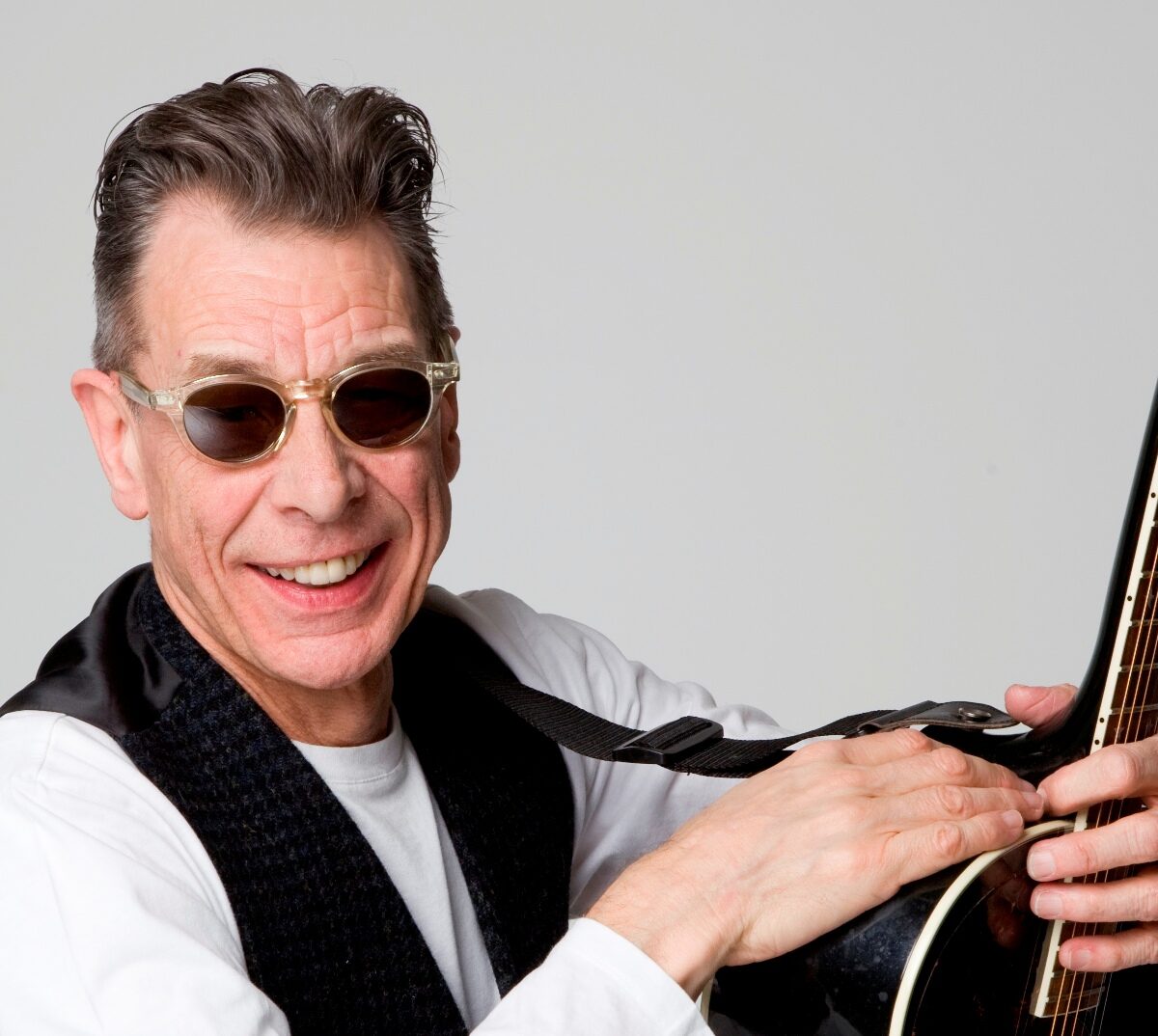 Rab enlivens, enriches and entertains. With a wealth of songs, stories and experience to bring to his performance, Rab Noakes in concert is an event that every lover of acoustic music should make the most of. (Neil McFadyen FOLK RADIO)
Part of the wave of iconic singer-songwriters of the 1970s, Rab has enjoyed a varied and illustrious musical life including writing songs for hit-makers Lindisfarne and regular appearances on shows such as John Peel and The Old Grey Whistle Test. He had a new album release in 2018 : 'Welcome to Anniversaryville' featuring new songs and some revisits to 'landmark songs'. His previous album 'I'm Walkin Here' was released in 2015 with rave reviews and he  enjoyed much media interest on the back of that including being featured on Radio 2 's Sounds of the Seventies with Johnnie Walker –chatting about his career. This was followed up by the EP 'The Treatment Tapes' and the 37 track retrospective 'Bridging the Gap'.
After working with lifelong friend Gerry Rafferty in Stealers Wheel Rab opted for a solo career –which apart from a number of ongoing successful collaborations –is the format he continues to return to. Superb songs, performed with ease by one man and a guitar. His ever-changing set list includes not only his own self written gems- but examples of classic favourites that have influenced and inspired him. He celebrated the 40th anniversary of his seminal 'Red Pump Special' album, made in Nashville in 1973 and which contains celebrated radio playlist Noakes favourites such as 'Branch' and 'Clear day'- which has been re-released as a special edition CD.
A sold-out January concert at Glasgow's Celtic Connections in 2014 was part of a well-received series of his shows there that have included the production of, and performance in, celebratory commemorative concerts on Gerry Rafferty and Michael Marra. The same year he undertook some interesting creative collaborations including the 'Reunited' tour with Barbara Dickson, and dates with acclaimed Gaelic singer Kathleen MacInnes in a 'Love, Ballads and Murder' show as well as his own solo shows. On the recorded front- he released no less than three albums and one EP in the same year.
In 2017 Rab celebrated a 'significant' birthday that coincided with his 50 years in the business-quite an achievement! Still working as hard as ever-he continues to be 'Hitting the Right Note in 2020.'
"Catchy melodies and gritty lyrics that speak for everyman." BBC Radio Scotland
"His intense and compelling style always works its magic on audiences and never fails to inspire. It would be easy to compare Rab's guitar work to that of 1960s artists such as Bert Jansch and Fred Neil, however it is his own unique vocal and intelligent turn of phrase that have kept him at the cutting edge of songwriting for the best part of thirty-five years." Living Tradition
SIMILAR ARTISTS TO Rab Noakes
TOUR INFORMATION
TOURING DATES:
Available for festival bookings
Solo or Duo with either  Rod Clements or Barbara Dickson
GENRE
Acoustic, Americana, Celtic, Folk, Singer / Songwriter
LINE-UP
Duo, Solo
ARTIST WEBSITE
rabnoakes.com/
AGENT CONTACT
Graham Smout