One Sided Horse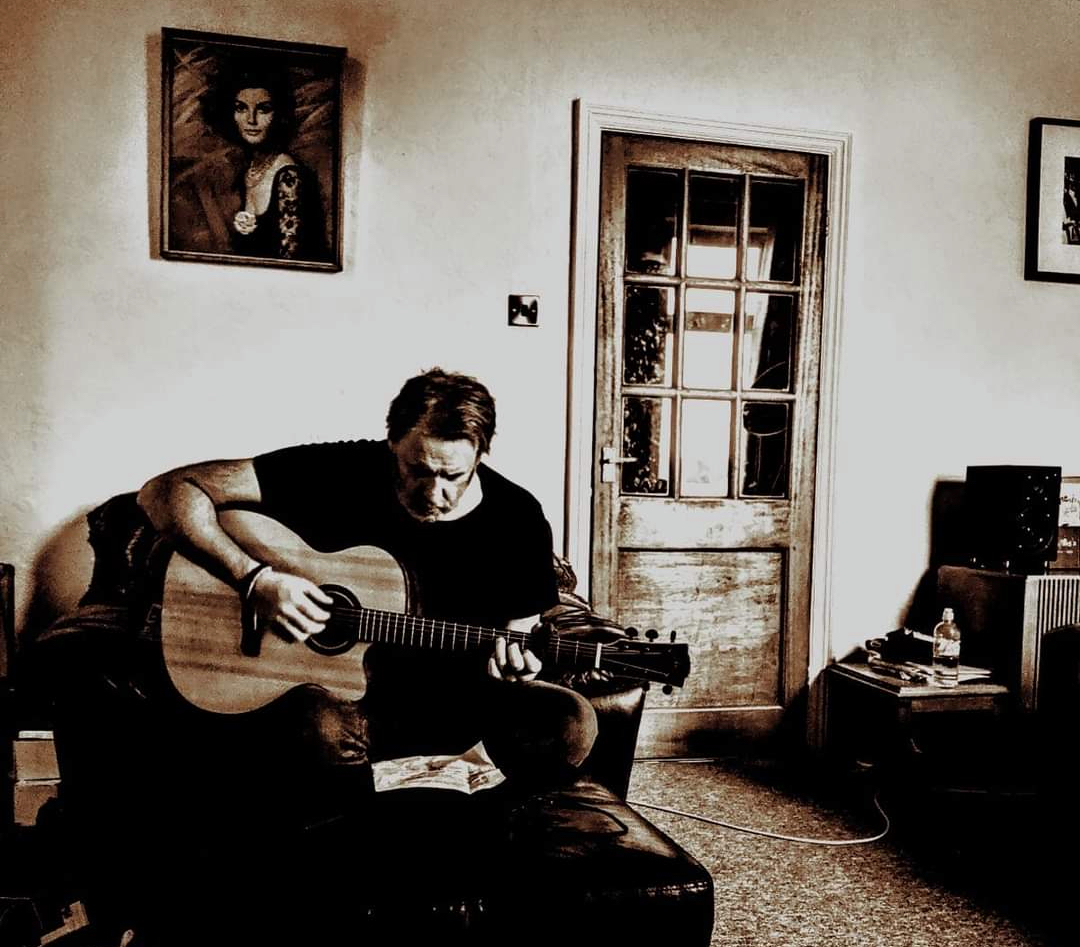 TOURING DATES:
Available for festival bookings.
"…I'm loving One Sided Horse, very Tom Waits, Asylum Years era" – Gideon Coe BBC 6Music.
In 2013, Mark Whiteside, who up to this point had worked with numerous singer songwriters and been used as a session drummer on a variety of albums, decided that he wanted to stand, or sit, at the front of the stage rather than the back. Following this decision, it was just a matter of buying an acoustic guitar and to start the process of learning painful chords to sing dark love songs to.
For the next 12 months Mark was a bedroom player, mastering all of four chords, a continued running joke of his ability. But with those chords he wrote songs that people said had a simplistic charm about them and wormed their way into people heads. Always written from the heart, Mark's songs were basically about love, finding it, consuming it, and losing it.
Needing a name to work form, Mark decided to take the idea from Sam Beam who had his own solo name as Iron and Wine, and after observing a drawing he had doodled of a horse in a simple line 2D style what he saw was a One Sided Horse, simple as that.
Musically his songs have been likened to Nick Cave, Leonard Cohen and even Neil Diamond, with BBC 6Music's Gideon Coe going one step further with Tom Waits.
The resultant songs saw the light of day in 2018 when Mark released his first album under the One Sided Horse banner: Between Light & Space was recorded with four members of Embrace, received a glowing 8/10 review from Louder Than War magazine, and is a powerful representation of Mark's work, a masterpiece of melancholy.
Since releasing the album One Sided Horse has supported Dodgy on a full UK Acoustic Tour and played solo gigs with The House of Love, Wire and Embrace.
Aside from One Sided Horse, Mark is also the drummer/singer in the cult underground band Evil Blizzard who have released 5 albums to critical acclaim. He is also the singer with The Opening Song. A two-piece project that is based around Piano and beautiful soundscape music.
One Sided Horse can perform as either a solo artist, duo, trio, or as full band.
"… think The National, Tindersticks, even Richard Hawley, a momentous glory of stings that pull at your heartstrings…" 8/10 review, Louder Than War. 
GENRE
Singer / Songwriter
LINE-UP
Solo
AGENT CONTACT
Mark Kelly