Clark Tracey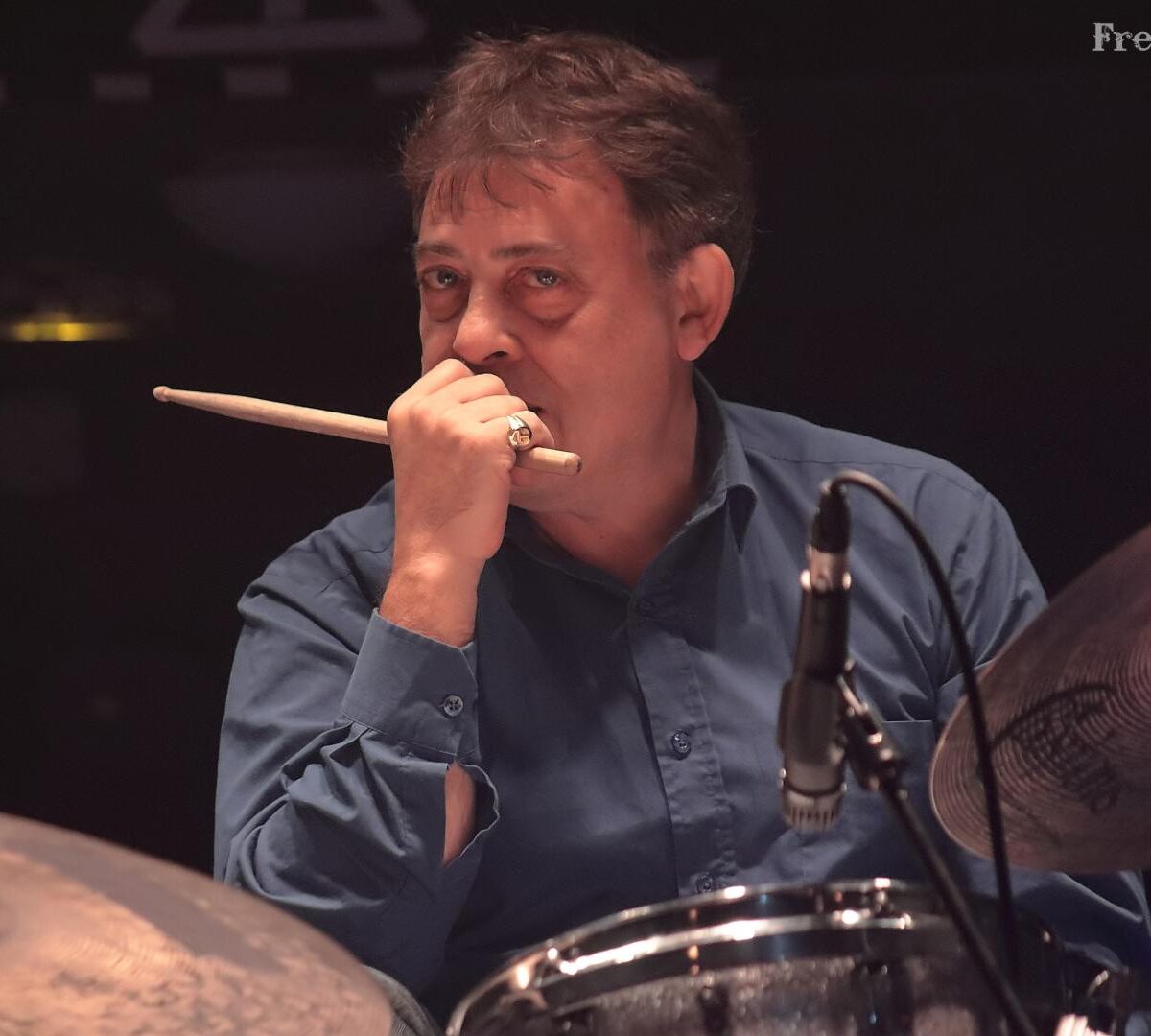 The Clark Tracey Quintet – The Clark Tracey Octet
Clark Tracey BEM, is a highly regarded jazz drummer the son of the late Stan Tracey OBE, CBE, the UK's multi award winning legendary jazz pianist. From an early age Clark took to the piano and vibraphones. At 13 he started playing the drums and turned professional at 17 in 1978 by joining his father's various ensembles, from trio to orchestra for the next 35 years, up until Stan's death in 2013. He has toured worldwide and recorded extensively.
As well as his own ensembles Clark presents a unique show celebrating the legacy of his father.
Clark has 40 years' experience playing alongside some of the most important artists in jazz at home and abroad. Some of the most significant unions with American artists have been with Johnny Griffin, Pharaoh Sanders, John Hicks, George Cables, Bud Shank, Red Rodney, and Scott Hamilton. British artists include names such as Ronnie Scott, John Surman, Alan Skidmore, Kenny Wheeler, Alan Barnes, Simon Spillett, Don Weller and Tommy Smith. He has recorded over 100 albums (15 as a leader) and performed in over 50 countries. He has been awarded "Best Drums" title six times in the British Jazz Awards (most recently in 2018) and Ronnie Scott's Award for "Best Drums" in 2007.
SIMILAR ARTISTS TO Clark Tracey