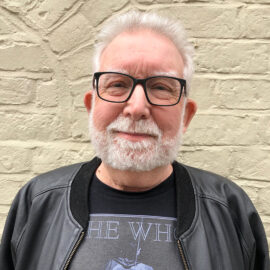 Nigel Morton

c/o 2, Mere Cottages
North Dalton, Nr Driffilield,
East Yorks

Nigel is based in East Yorkshire
NIGEL MORTON
BOOKING AGENT
Nigel has spent the last 50 years working in the music business starting out as a local newspaper journalist covering live music gigs in Chelmsford, Essex including reviews of 10cc, The Groundhogs, Humble Pie and Cockney Rebel.
He first became an agent in 1978 and has worked with acts as diverse as The UK Subs, Jimmy Cliff, Donovan, Wishbone Ash, Discharge, Kate & Anna McGarrigle, Hot Tuna, Jefferson Starship, The Ukrainians, Bruce Cockburn, Gretchen Peters, David Bromberg, Waterson:Carthy, Isaac Hayes, Jimmy La Fave,Steve Forbert, Pere Ubu, The Angelic Upstarts, Billy Bragg, Andy Fairweather-Low and the Low Riders..
In 1982 he discovered, and then managed for ten years, New Model Army.  Other acts he's managed include The Almighty and Eliza Carthy MBE. And as manager for these artists negotiated and secured for them record deals with EMI, Polydor and Warners.  Nigel's booked tours across the UK, mainland Europe, Russia, Japan, New Zealand and Australia.
Now seen as something of a specialist with Americana / Folk / Singer-songwriter styles but his only real rule of thumb is that the artist should play and perform music he would want to go and see and listen to. Outside of the world of music he relaxes reading, watching films, cooking, supporting Arsenal FC and playing with his cat Bruce.
Copyright Nigel Morton 2023
ARTISTS REPRESENTED BY Nigel Morton